Denis is a children's party entertainer in Cork.
The centre piece of a Kids Party Club party is a great puppet show. Throw in a some magic and a disco and you have a recipe for a party the kids will never forget!
Denis has brought up a young family himself so he knows what it takes to entertain them. A former international marathon runner, energy levels are not a problem for Denis – very handy in this business!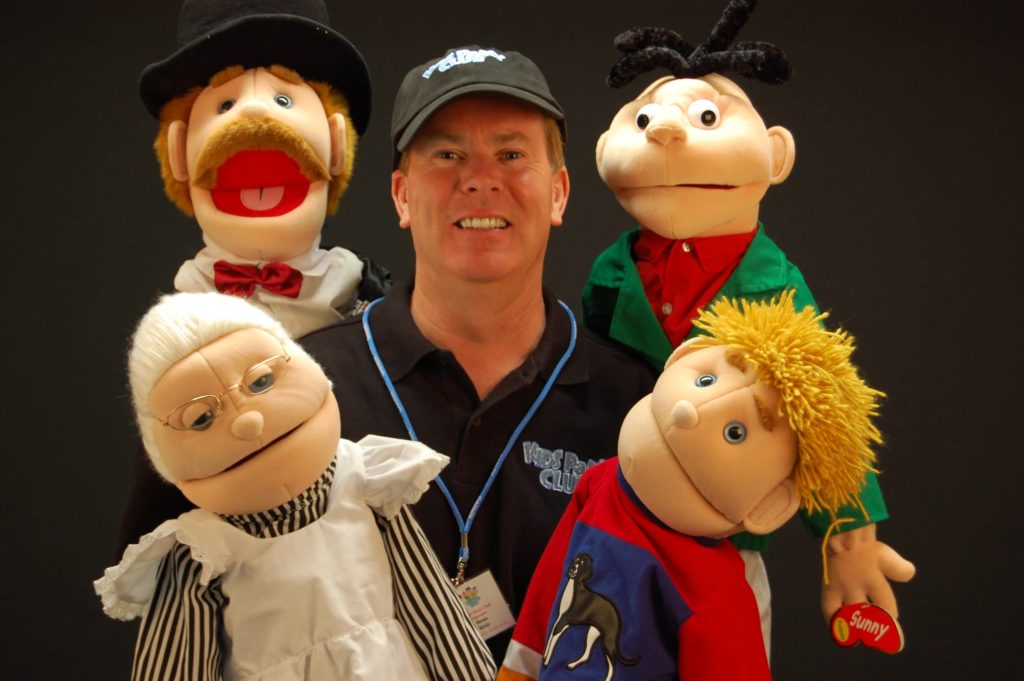 A few of Denis's testimonials
"We got married on 6th September 2013………The parents on the day were delighted with the kids show. It had them glued and entertained for at least an hour and it was brilliant! I have had so many comments about the Denis from all at the wedding and have given out your information to friends and family. Denis arrived before the guests got to our reception and the kids were over to him like a shot. So delighted, very good for money also! Thank you guys soo much for being apart of our day that made our guests who were parents enjoy themselves and relaxed. You totally took over and entertained the kids! Can't thank you enough!" Lucy Smart, Cork

"Denis represented the Kids Party Club with great professionalism, he interacted very well with the kids and kept their attention for the entire show. He entertained both children and adults." Valerie McCarthy, Cork

"Excellent Show, kids really enjoyed it and Denis was great with the kids also." Maria Collins, Donoughmore, Cork

"Thanks a million for the party yesterday, the kids loved it, especially the puppet show. They're talking about puppet shows for next years party already." Josie, Cork

"I would like to thank Denis for his fantastic show he did for my daughters 5th birthday party on 6th Mar 2010. All the kids really enjoyed themselves and the parents who stayed were very impressed with the whole show. Thanks again for making my daughters party a big success." Niamh McGregor, Cobh

"I just want to say a huge thank you to Denis for the performance at our College Centenary Children's Party on Dec 13th last. Denis was fantastic and the feedback since then about the party has been very good." – Oonagh, Cork

"The 'Reading' puppet show we had was excellent – very positive feedback from the teachers and SNAs. Denis Kiely is very good." – Fergal Hurley, Principal, Blarney Boys NS

"Just a note to say Thanks to Denis, Cork for a great day last Sunday. All the kids are still talking about how it was the best party ever!! Thanks a million." – Anne Marie, Timoleague